The Bad Place (Paperback)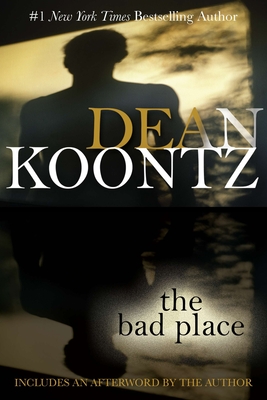 $16.00
In Our Warehouse - Expected arrival in 2-5 days
Description
---
#1 New York Times bestselling author Dean Koontz delivers terrifying thrills in this novel about a man caught in a never-ending nightmare.

Frank Pollard is afraid to fall asleep. Every morning he awakes, he discovers something strange—like blood on his hands—a bizarre mystery that tortures his soul. Two investigators have been hired to follow the haunted man. But only one person—a young man with Down's syndrome—can imagine where their journeys might end. That terrible place from which no one ever returns...
About the Author
---
Dean Koontz, the author of many #1 New York Times bestsellers, lives in Southern California with his wife, Gerda, their golden retriever, Elsa, and the enduring spirit of their goldens, Trixie and Anna.
Praise For…
---
"Fast-paced reading...masterly!"—The New York Times
 
"This is white-knuckle, hair-curling-on-the-back-of-the-neck reading—as close to actual physical terror as the printed word can deliver."—Los Angeles Times

"Koontz's skill at edge-of-the-seat writing has improved with each book. He can scare our socks off."—Boston Herald
 
"Fascinating. Even his minor characters seem to live. A roller-coaster ride."—The Boston Globe

More Praise for Dean Koontz

"Dean Koontz is a prose stylist whose lyricism heightens malevolence and tension. [He creates] characters of unusual richness and depth."—The Seattle Times

"Tumbling, hallucinogenic prose....'Serious' writers...might do well to examine his technique."—The New York Times Book Review

"Lyrical writing and compelling characters...Koontz stands alone."—Associated Press

"In every industry there exist 'artists' that are not only unforgettable, but know their craft better than the rest. Dean Koontz...is among these artisans."—Suspense Magazine

"[Koontz] has always had near-Dickensian powers of description, and an ability to yank us from one page to the next that few novelists can match."—Los Angeles Times

"Perhaps more than any other author, Koontz writes fiction perfectly suited to the mood of America...novels that acknowledge the reality and tenacity of evil but also the power of good...[and that] entertain vastly as they uplift."—Publishers Weekly