The Seven Keys of Balabad (Library Binding)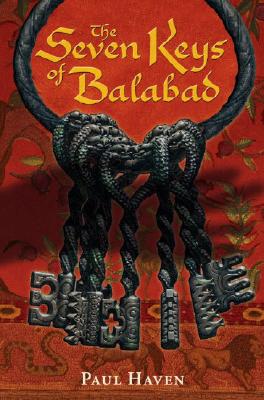 $19.99
Email or call for price.
Description
---
Welcome to Balabad, birthplace of the international secret society known as the Brotherhood of Arachosia. And rumored hiding place of the grandest riches the world has ever known. Balabad is also the country Oliver Finch calls home ever since his father was reassigned to this dull, war-torn dust bowl.

Each day runs into the next for Oliver until a 500-year-old sacred carpet is stolen. Then one of the few friends he has disappears. Oliver is determined to figure out what exactly is going on. But in order to do that he'll have consult with a one-eyed warrior, track down the far-flung members of the Brotherhood, and unlock a centuries-old secret! Suddenly, life in Balabad for Oliver has become a whole lot more interesting . . . and dangerous.
About the Author
---
Born and raised in New York, Paul Haven always knew he wanted to write and travel, so after graduating from college he moved to South America and worked as a reporter. In 1994, he joined the Associated Press, working and living in Colombia, New York, Pakistan, and Afghanistan. He currently lives in Spain with his wife and daughter. This is his second novel. "From the Hardcover edition."