The Wonder State: A Novel (Hardcover)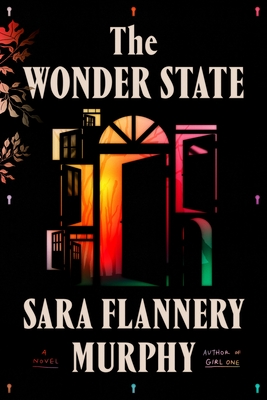 $29.00

In Our Warehouse - Expected arrival in 2-5 days
Description
---
From the author of Girl One comes a spellbinding adventure about a strange power lurking in the Arkansas Ozarks, and the group of friends obsessed with finding it.

Five friends arrive back in Eternal Springs, Arkansas, the small town they all fled after high school graduation. Each is drawn home by a cryptic, scrawled two-word letter that reads, You promised.

It has been fifteen years since the summer that changed their lives, and they're anxious to find out why Brandi called them back, especially when they vowed never to return.

But Brandi is missing. She'd been acting erratically for months, railing at whoever might listen about magic all around them. About a power they can't see. And about strange houses that appear only when you need them . . .

Told in two enthralling timelines, The Wonder State is a gorgeous, immersive, speculative Gothic tale about searching for home. Sara Flannery Murphy has created another brilliant, genre-blurring novel—an adventure story laced with nostalgia, exploring belonging and the lasting power of community.
About the Author
---
Sara Flannery Murphy is the author of the novel The Possessions and Girl One. She grew up in Arkansas, studied library science in British Columbia, and received her MFA in creative writing at Washington University in St. Louis. She lives in Utah with her husband and their two sons.
Praise For…
---
"The Wonder State is so much dark, deli­cious fun! . . . I can't recommend The Wonder State enough."
—Colleen Mondor, Locus Magazine

"A novel as unexpected as it is engaging . . . hard to put down."
—Gail Pennington, St. Louis Post Dispatch

"The Wonder State in many ways cuts deeper than its predecessor[s] . . . the [book's] real horror is that your friends were never really who you thought they were, and that, while betrayal may be exacerbated by adulthood, its seeds are sown almost as soon as you find someone to betray."
—Noah Berlatsky, Observer

"Richly imagined and vividly rendered . . . Magical, moving, and gripping, this is a special book indeed."
—Kristine Huntley, Booklist (starred review)

"The latest standalone thriller from [Sara Flannery] Murphy gets its hooks into readers from the opening chapter and doesn't let go . . . With echoes of I Know What You Did Last Summer, this gives a familiar trope new life."
—Publishers Weekly

"Across two timelines, a band of friends explores the secrets of an Arkansas hot springs town... influences of Stephen King, Donna Tartt, and Buffy the Vampire Slayer are clear here."
—Kirkus

"While Flannery Murphy was influenced by the Nancy Drew series and The Chronicles of Narnia, The Wonder State is darker than both. And yet the novel's charm is strongest in its homage to the Ozarks, and to the nostalgia of being a teen at the turn of the millennium."
—Sari Fordham, Electric Lit

"The Wonder State is a startling feat of—and feast for—the imagination, filled with intoxicating mysteries, devastating secrets, and prose as beautiful and magical as the story itself. Its setting is both deeply familiar and uniquely fantastical, and it's the atmospheric page-turner of my dreams."
—Megan Collins, author of The Family Plot

"Reading this novel was like finding a haunted passageway through the fiercest heart of the Ozarks. It's full of creepy houses, broken promises, and the kind of thorny secrets that bind a small town for generations. Provocative, melodic, and surprising, The Wonder State led me into its sparkling dark and still hasn't let me go."
—Amy Jo Burns, author of Shiner

"Sara Flannery Murphy's The Wonder State is many things: a bittersweet coming-of-age tale, an engrossing portrait of life in the small-town Ozarks, and a brilliant allegory in which childhood longings for permanence and stability take a concrete form. It reminds me of some of the books I've loved the longest, including the Chronicles of Narnia and Donna Tartt's The Secret History, and yet it offers its own unique form of magic. Above all, it speaks to our secret yearnings for a place where the past might be waiting for us to step into it again."
—Polly Stewart, author of The Good Ones

"The Wonder State is a slippery, twisty tale about friendship, power, and belonging. Sara Flannery Murphy's worlds are never quite what they seem—this one in particular is electrifying and scary and utterly thrilling."
—Anton DiSclafani, author of The Yonahlossee Riding Camp for Girls