The Good Conscience: A Novel (Paperback)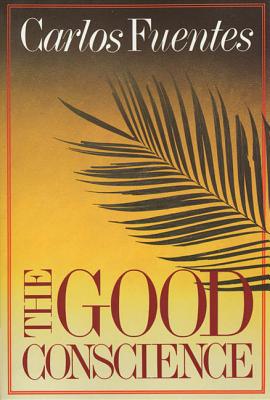 $17.00
Email or call for price.
Description
---
The Good Conscience is Carlos Fuentes's second novel. The scene is Guanajuato, a provincial capital in Central Mexico, once one of the world's richest mining centers. The Ceballos family has been reinstated to power, and adolescent Jaime Ceballos, its only heir, is torn between the practical reality of his family's life and the idealism of his youth and his Catholic education. His father is a good man but weak; his uncle is powerful, yet his actions are inconsistent with his professed beliefs. Jaime's struggle to emerge as a man with a "good conscience" forms the theme of the book: can a rebel correct the evils of an established system and at the same time retain the integrity of his principles?
About the Author
---
Carlos Fuentes (1928-2012) was one of the most influential and celebrated voices in Latin American literature. He was the author of 24 novels, including Aura, The Death of Artemio Cruz, The Old Gringo and Terra Nostra, and also wrote numerous plays, short stories, and essays. He received the 1987 Cervantes Prize, the Spanish-speaking world's highest literary honor.
Fuentes was born in Panama City, the son of Mexican parents, and moved to Mexico as a teenager. He served as an ambassador to England and France, and taught at universities including Harvard, Princeton, Brown and Columbia. He died in Mexico City in 2012.