Robert Ludlum's The Moscow Vector: A Covert-One Novel (Paperback)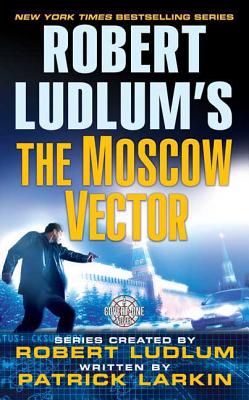 Email or call for price.
Not Available at This Time
Other Books in Series
This is book number 6 in the Covert-One series.
Description
---
At an international conference in Prague, Lt. Col. Jon Smith, an Army research doctor specializing in infectious diseases and secretly an agent attached to Covert-One, is contacted by a Russian colleague, Dr. Valentine Petrenko. Petrenko is concerned about a small cluster of mysterious deaths in Moscow and about the Russian government's refusal to release publicly any information or data on the outbreak. When the two meet, they are attacked by a group of mysterious men and Petrenko is killed, his notes and medical samples are lost, and Smith barely escapes with his life.
At the same time, a series of government officials around the world are coming down with a mysterious, fast-acting virus with a 100% fatality rate. These deaths are somehow related to the increasing militarism from the new Russian government, headed by the autocratic and ambitious President Victor Dudarev. With few clues and precious little time, Smith and Covert-One must unravel this mysterious plot and find the mysterious figure who stands at the center of it all…
About the Author
---
Robert Ludlum (1927-2001) was the author of 25 thriller novels, including The Bourne Identity, The Bourne Supremacy and The Bourne Ultimatum--the books on which the international hit movies were based--and The Sigma Protocol. He was also the creator of the Covert-One series. Born in New York City, Ludlum received a B.A. from Wesleyan University, and before becoming an author, he was a United States Marine, a theater actor and producer.

Patrick Larkin is the author of Robert Ludlum's The Lazarus Vendetta and The Tribune, as well as the co-author of five bestselling thrillers with Larry Bond. He lives in northern California with his family.
Praise For…
---
"Plenty of excellent shootouts." —Publishers Weekly on The Moscow Vector
"A fast read and sure to delight fans of both espionage and the technothriller." —Booklist on The Lazarus Vendetta
"A solid intelligence, some really scary nanotechnology, and a writing style that always gets the job done." —Publishers Weekly on The Lazarus Vendetta
"Neat subplots…plenty of action and intrigue." —Publishers Weekly on The Altman Code
"The hero is brilliant, strong, and stoic…the international settings are spectacular." —reviewingtheevidence.com on The Altman Code
"Expert." —Ellery Queen on The Altman Code
"Tops in the series." —Kirkus Reviews on The Paris Option
"One heck of a thriller...loaded with all the intrigue, paranoia, and real-life parallels that made Ludlum famous." —People on The Janson Directive
"Ludlum's best since his masterpiece The Bourne Identity." —Kirkus Reviews on The Janson Directive
"Finely crafted…the novel's action scenes are as thrillingly staged on the page as they'll inevitably be on the big screen." —Entertainment Weekly on The Janson Directive
"Perfectly executed…Packed with all the classic Ludlum elements…thunders forward at breakneck pace." —People on The Sigma Protocol
"[A] triumph…Harkens back to the roller coaster ride/thrill-a-minute Bourne Identity." —The Midwest Book Review on The Sigma Protocol
"Ludlum at his best." —Sullivan County Democrat on The Sigma Protocol
"Vintage Ludlum." —Houston Chronicle on The Sigma Protocol
"Dazzling…a clean launch of the '80s spy novel into a thrilling action/adventure web of intrigue meant for the 21st century." —Publishers Weekly on The Sigma Protocol
"It's amazing that 10 pages before the end of the book, you still can't figure out how he's going to resolve the complex plot he's presented. Yet he does, and pretty satisfactorily." —Colorado Springs Gazette on The Sigma Protocol
"[Ludlum] shows that…his storytelling skill was still at an all time high…provides no less suspense than his die-hard fans would expect." —Bookreporter.com on The Sigma Protocol
"An accomplished novel…classic Ludlum…moves at breakneck speed…with well-developed players and a fascinating stage, Ludlum has risen to some of his finest work in this clever and enjoyable novel." —Chattanooga Times Free Press on The Sigma Protocol
"Better than anything [Ludlum's] done in nearly 20 years…here is vintage Ludlum…the plot is rich with new insight." —Gannett Newspaper on The Sigma Protocol
"Ludlum keeps things moving with plenty of gunplay and running about…quite good." —Booklist on The Sigma Protocol