Robert Ludlum's The Cassandra Compact: A Covert-One Novel (Mass Market)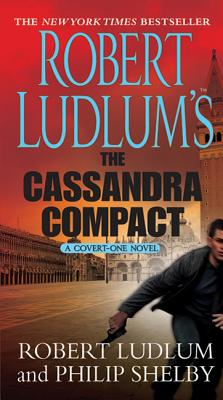 Other Books in Series
This is book number 2 in the Covert-One series.
Description
---
What they're going to do, I never would have believed it…These were among the final words spoken by Yuri Danko, an officer in the medical division of Russia's security service, before his body was ripped apart by a spray of assassins' bullets. Danko's confidential appointment in Venice with Covert-One operative Jon Smith might have ended in death—but his secret didn't die with him…
Now, in possession of Danko's classified papers, Smith and CIA undercover agent Randi Russell have unearthed a terrifying global conspiracy. A Serb terrorist, backed by Russians, is on a mission to spirit hazardous vials of deadly bacteria to a U.S. government agent—a shadowy figure whose motives for acquiring the bioweapon are made all the more unfathomable when both men are found murdered—and the strain is stolen. Time is running out for Smith and Russell to track it down, find the madman who possesses it, and stop him before he holds a defenseless world hostage with the power to render the human race extinct.
About the Author
---
Robert Ludlum (1927-2001) was the author of 25 thriller novels, including The Bourne Identity, The Bourne Supremacy and The Bourne Ultimatum--the books on which the international hit movies were based--and The Sigma Protocol. He was also the creator of the Covert-One series. Born in New York City, Ludlum received a B.A. from Wesleyan University, and before becoming an author, he was a United States Marine, a theater actor and producer.

Philip Shelby is a screenwriter and author of numerous books including the bestselling novels Days of Drums, Last Rites, and The Gatekeeper. He lives in Los Angeles, California.
Praise For…
---
"An exciting medical-military thriller that moves at a rapid pace to its climax...an exciting new series." —Midwest Book Review
"A pop hit...that should bounce right up the bestseller lists." —Kirkus Reviews
"Gripping...robust writing and a breakneck pace." —Boston Herald