The Book Against God: A Novel (Paperback)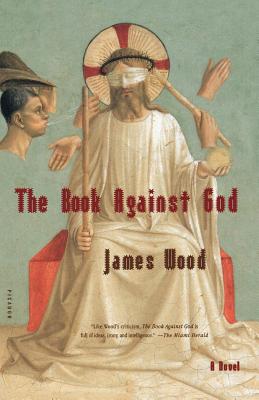 $21.00
Email or call for price.
Description
---
Thomas Bunting while neglecting his philosophy Ph.D., still unfinished after seven years, is secretly writing what he hopes will be his masterwork--a vast atheistic project to be titled The Book Against God. In despair over his failed academic career and failing marriage, Bunting is also enraged to the point of near lunacy by his parents' religiousness. When his father, a beloved parish priest, suddenly falls ill, Bunting returns to the Northern village of his childhood. Bunting's hopes that this visit might enable him to finally talk honestly with his parents and sort out his wayward life, are soon destroyed.

Comic, edgy, lyrical, and indignant Bunting gives the term unreliable narrator a new twist with his irrepressible incapacity to tell the truth.
About the Author
---
James Wood is a staff writer at The New Yorker and Professor of the Practice of Literary Criticism at Harvard University. He is the author of How Fiction Works, as well as two essay collections, The Broken Estate and The Irresponsible Self, and a novel, The Book Against God.
Praise For…
---
"How then, does Wood's first novel measure up against his own exacting criteria? The answer is: remarkably well. Like Wood's criticism, The Book Against God is full of ideas, irony, and intelligence." —The Miami Herald

"Wood has written his own big-thing novel, his first, which has to do with literature and faith but is also, happily, laden with wit, forceful images, and English eccentrics." —The New York Times Book Review

"Intellectually stimulating and amusing first novel [Wood] mixes serious questions of theology and family relationships so tactfully, cunningly even, that they go down as smoothly as the scotch Tom keeps hidden in the bottle under his bed." —The Washington Post