The Ballet Book: The Young Performer's Guide to Classical Dance (Paperback)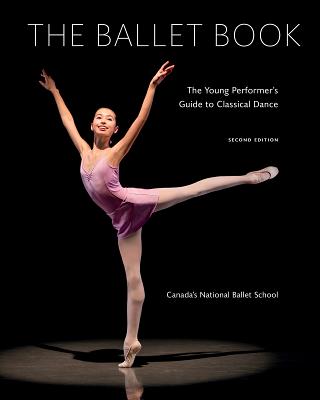 $19.95
Email or call for price.
Description
---
"This comprehensive guide... helps youngsters who love ballet to understand the hard work and commitment involved in classical dance training."
-- School Library Journal (of the first edition)
"A detailed, practical guide for serious ballet students... To balance collections heavy on colorful ballet books for browsers with stars in their eyes, here's a guide for ballet students who are ready to get down to work."
-- Booklist (of the first edition)
Prepared in conjunction with Canada's National Ballet School, The Ballet Book is the definitive instructional resource for children who are beginning to explore the possibilities and delights of ballet.
The Ballet Book is an inspirational motivator, an exceptional teaching aid, and an ideal companion for students. Now it has all-new photographs in color and a text more suited to contemporary young dancers.
The book illustrates in meticulous detail -- and through more than 100 photographs -- every position, step and pose involved in barre work, pointe work, alignment, classical ballet poses, attitudes, allegros, batteries, pirouettes and arabesques. Age-appropriate and comprehensive, it is a motivational guide, with information on deciding to dance; finding a teacher; musical accompaniment; finding the ideal studio; what to wear and grooming; positions, steps and poses; and exercises and nutrition. Historical highlights and modern opportunities complete this comprehensive book.
The Ballet Book is a strong guide for both boys and girls.
About the Author
---
Canada's National Ballet School is the nation's premier ballet school, combining academic instruction with dance training. Some of the world's best dancers, including Karen Kain, Veronica Tennant and Rex Harrington, attended this prestigious school. Deborah Bowes instructed at the school for 45 years. Karen Kain was principal dancer for the National Ballet of Canada and is now the company's artistic director.