The Last Ship: A Novel (Paperback)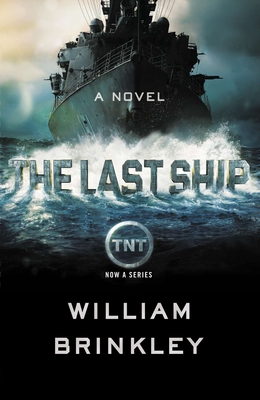 Description
---
Hailed as "an extraordinary novel of men at war" (The Washington Post) this is the book that inspired the TNT television series starring Eric Dane, Rhona Mitra, Adam Baldwin and Michael Bay as Executive Producer.

The unimaginable has happened. The world has been plunged into all-out nuclear war. Sailing near the Arctic Circle, the U.S.S. Nathan James is relatively unscathed, but the future is grim and Captain Thomas is facing mutiny from the tattered remnants of his crew. With civilization in ruins, he urges those that remain—one-hundred-and-fifty-two men and twenty-six women—to pull together in search of land. Once they reach safety, however, the men and women on board realize that they are earth's last remaining survivors—and they've all been exposed to radiation. When none of the women seems able to conceive, fear sets in. Will this be the end of humankind?
About the Author
---
William Brinkley graduated from the University of Oklahoma and went on to become a commissioned officer in the US Navy during WWII. He was a reporter for The Washington Post and wrote for Life magazine. He was the bestselling author of The Last Ship, the inspiration for the TNT television series, and Don't Go Near the Water. He died in 1993.
Praise For…
---
Praise for The Last Ship

"Nevil Shute wrote a moving book, On the Beach, about the aftermath of a nuclear war...Now William Brinkley has used the same premise to tell and even more fascinating tale."—The Wall Street Journal
 
"An extraoridincary novel of men at war, a superb portrtait of naval command, The Last Ship is a powerful and exciting novel you will not want to miss."—The Washington Post

"Beautifully written...as if the narrator has set himself the task of preserving the language, of writing it down lest it be lost forever...Brinkley's plot contains a series of unexpected reversals and the tale's conclusion is unforgettably intense...A magnificent book."—Cleveland Plain Dealer

"William Brinkley writes in expert detail about life on the sea...Readers will be engaged by this ambitious tale, which draws on the legacies of Melville and Conrad but is full of its own nuclear-age quandaries and horrors."—The New York Times Book Review
 
"Brinkley's tale has humanity, thoughtfulness and one inspired complication: women."—Time