Dolphins (Paperback)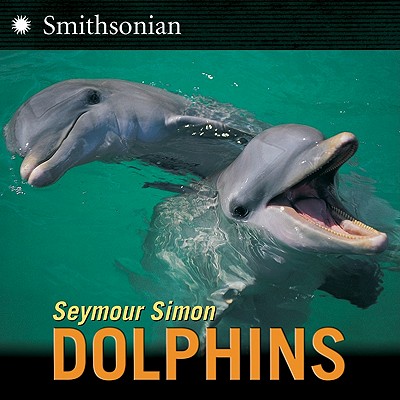 List Price: $7.99
Our Price: $6.99
(Save: $1.00 13%)
Description
---
Friendly and fascinating, dolphins are one of nature's most intelligent animals. They live in families called pods and can make a series of 2,000 high-pitched clicks to locate fish in the water. Despite their beauty and playfulness, dolphins face serious dangers from commercial fishing and human activity. It's vital that people support governmental laws to protect these wonderful creatures. Award-winning science writer Seymour Simon gives you an expert view of these clever, curious, and mischievous mammals in a full-color photographic introduction. This nonfiction picture book is an excellent choice to share during homeschooling, in particular for children ages 6 to 8. It's a fun way to learn to read and as a supplement for activity books for children.
Seymour Simon knows how to explain science to kids and make it fun. He was a teacher for more than twenty years, has written more than 250 books, and has won multiple awards.
This book includes an author's note, glossary, and index and supports the Common Core Learning Standards, Next Generation Science Standards, and the Science, Technology, Engineering, and Math (STEM) standards.
About the Author
---
Seymour Simon has been called "the dean of the [children's science book] field" by the New York Times. He has written more than 300 books for young readers and has received the American Association for the Advancement of Science/Subaru Lifetime Achievement Award for his lasting contribution to children's science literature, the Science Books & Films Key Award for Excellence in Science Books, the Empire State Award for excellence in literature for young people, and the Educational Paperback Association Jeremiah Ludington Award. He and his wife, Liz, live in Columbia County in Upstate New York. You can visit him online at www.seymoursimon.com, where students can post on the "Seymour Science Blog" and educators can download a free four-page teacher guide to accompany this book, putting it in context with Common Core objectives. Join the growing legion of @seymoursimon fans on Twitter!
Praise For…
---
Simon presents fascinating facts about these playful mammals…in terms that children can understand. Without being didactic, he discusses the physiology and habits of dolphins, as well as the greatest threat to the species-humans. Children, teachers, and librarians alike will be drawn to this clear, colorful book. — ALA Booklist
Simply outstanding. — School Library Journal
Cute, smart, and approachable, dolphins have long fascinated humans. Simon draws readers beyond this initial captivation into deeper discussions of dolphin species, describing their life cycles and social organization. As always, he guides readers through intricate topics (for example, the potentially confusing dolphin-porpoise-whale terminology) with remarkable clarity. — The Horn Book