Coral Reefs (Paperback)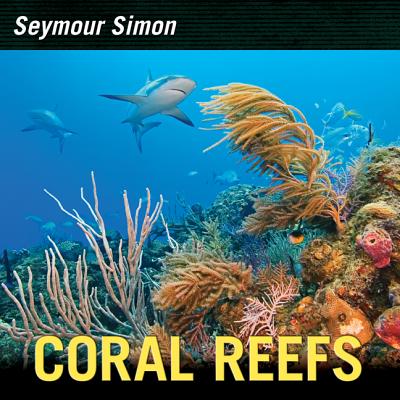 Description
---
Award-winning science writer Seymour Simon introduces elementary-school readers to one of the ocean's most beautiful life forms—coral reefs—through wonderful descriptions and stunning full-color photographs in this nonfiction picture book.
 
Take a deep dive under the sea and explore the world of coral reefs! How large can coral reefs grow? How do sea creatures interact with reefs? Why are coral reefs endangered and what can we do to save them?
Find out and more in this beautiful and informative picture book filled with fun facts, fascinating science, and gorgeous full-color photographs. Perfect for kids interested in marine biology and saving the environment!
This book includes a glossary and an index. An excellent choice for classrooms and homeschooling, Coral Reefs supports the Common Core Learning Standards.
About the Author
---
Seymour Simon has been called "the dean of the [children's science book] field" by the New York Times. He has written more than 300 books for young readers and has received the American Association for the Advancement of Science/Subaru Lifetime Achievement Award for his lasting contribution to children's science literature, the Science Books & Films Key Award for Excellence in Science Books, the Empire State Award for excellence in literature for young people, and the Educational Paperback Association Jeremiah Ludington Award. He and his wife, Liz, live in Columbia County in Upstate New York. You can visit him online at www.seymoursimon.com, where students can post on the "Seymour Science Blog" and educators can download a free four-page teacher guide to accompany this book, putting it in context with Common Core objectives. Join the growing legion of @seymoursimon fans on Twitter!