The House on Fortune Street: A Novel (Paperback)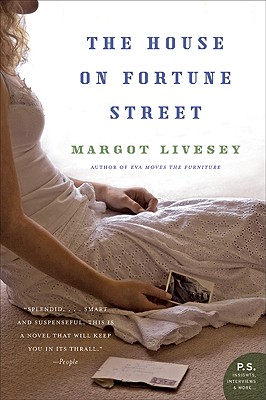 $13.99
Email or call for price.
Description
---
It seems like mutual good luck for Abigail Taylor and Dara MacLeod when they meet at university and, despite their differences, become fast friends. Years later they remain inseparable: Abigail, the actress, allegedly immune to romance, and Dara, a therapist, throwing herself into relationships with frightening intensity. Now both believe they've found "true love." But luck seems to run out when Dara moves into Abigail's downstairs apartment. Suddenly both their friendship and their relationships are in peril, for tragedy is waiting to strike the house on Fortune Street.
Told through four ingeniously interlocking narratives, Margot Livesey's The House on Fortune Street is a provocative tale of lives shaped equally by chance and choice.
About the Author
---
Margot Livesey is the New York Times bestselling author of the novels The Flight of Gemma Hardy, The House on Fortune Street, Banishing Verona, Eva Moves the Furniture, The Missing World, Criminals, and Homework. Her work has appeared in the New Yorker, Vogue, and the Atlantic, and she is the recipient of grants from both the National Endowment for the Arts and the Guggenheim Foundation. The House on Fortune Street won the 2009 L. L. Winship/PEN New England Award. Born in Scotland, Livesey currently lives in the Boston area and is a professor of fiction at the Iowa Writers' Workshop.
Praise For…
---
"I loved this book. The House on Fortune Street pulled me in and kept me rapt from start to finish. Margot Livesey is writing at her very best." — Ann Patchett, Author of RUN and BEL CANTO
"Structurally daring and compulsively readable, THE HOUSE ON FORTUNE STREET illuminates the complexities of love in some of its most difficult guises, and of loss in all of its immensity. " — Geraldine Brooks, Author of PEOPLE OF THE BOOK and MARCH