Penguin Chick (Let's-Read-and-Find-Out Science 2) (Library Binding)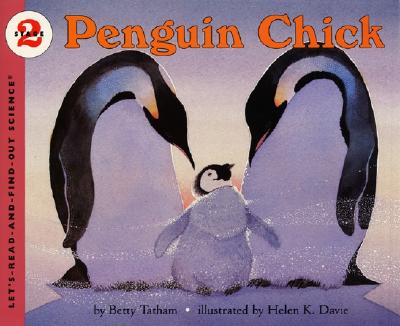 Email or call for price.
Not Available at This Time
Description
---
An emperor penguin lays an egg on the Antarctic ice. In the bitter cold, miles away from the only source of food, how can the chick survive? A father penguin keeps his mate's egg warm by balancing it on his feet for two entire months. Learn how penguin parents take care of their babies in one of Earth's coldest, most desolate environments. This nonfiction picture book is an excellent choice to share during homeschooling, in particular for children ages 5 to 7. It's a fun way to learn to read and as a supplement for activity books for children.
This is a Level 2 Let's-Read-and-Find-Out Science title, which means the book explores more challenging concepts for children in the primary grades and supports the Common Core Learning Standards, Next Generation Science Standards, and the Science, Technology, Engineering, and Math (STEM) standards. Let's-Read-and-Find-Out is the winner of the American Association for the Advancement of Science/Subaru Science Books & Films Prize for Outstanding Science Series.
About the Author
---
Betty Tatham has directed three different YWCAs for more than twenty years, working on programs to help children become better readers, write their own stories, and enjoy learning about nature. She has won many awards for her work to help children and families in need. She is the author of How Animals Shed Their Skin, and she lives with her husband Win in Bucks County, Pennsylvania.

Helen K. Davie's lovely watercolors have appeared in many children's books, including What Lives in a Shell? by Kathleen Weidner Zoehfield, and Animals in Winter by Henrietta Bancroft and Richard G. Van Gelder. She lives in Templeton, CA.