My Favourite Bible Stories (Compact Disc)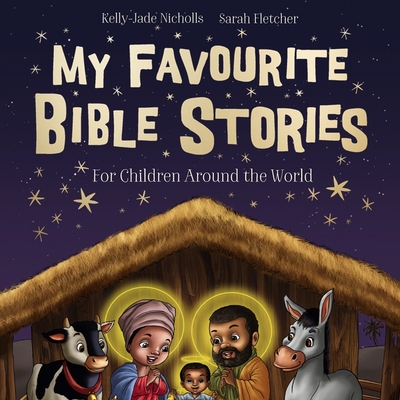 $25.99
Email or call for price.
Description
---
My Favourite Bible Stories: For Children Around the World takes the child through the most exciting adventures found in the Bible. Each illustrated story reveals the character and nature of a loving and active Father God.
My Favourite Bible Storiesis written in a child friendly and dynamic way to encourage and support children in developing their relationship with God through the bible. At the end of each story they will enjoy the Have a Think, Have a Go and Have a Prayer sections to encourage exploration and prayers that will deepen the connection to the story, its characters and key message.
Bringing together two highly gifted creatives, with the beautifully vibrant and animated illustrations of Kelly-Jade Nicholls, the stories come to life in an engaging way that all children can relate to. She captures the authenticity of where these stories are told through the characters like no other children's bible.
The stories, written by Sarah Fletcher, bring the child's imagination to life with a fun and easy to read style, told in a way that will spark their interest to find out more.
Containing over 50 stories from both the Old and New Testament, this new children's bible will help children from diverse backgrounds get a fun, unique and engaging look at the world and its characters from Biblical times.
Parents, teachers, pastors, and children will love My Favourite Bible Stories in this new and exciting visual and narrative presentation of the bible for children.
- Contains 23 Old Testament Stories.- Contains 33 New Testament Stories. - Has Have a Think, Have a Go and Have a Pray sections at the end of each story.- Written in an easy-to-read style that parents and children will enjoy.- Full colour illustrations in a style that is dynamic and engaging. - Reveals the character and nature of a loving Father God.