The Missing Wife (Paperback)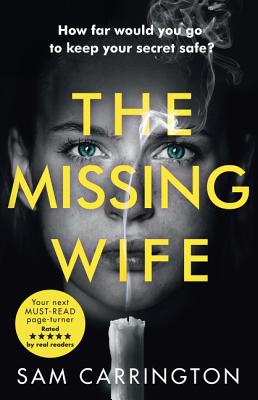 Email or call for price.
Not Available at This Time
Description
---
Imagine turning up to your own party, and recognising no one. Your best friend has just created your worst nightmare.
Louisa is an exhausted, sleep-deprived new mother and, approaching her fortieth birthday, the very last thing she wants to do is celebrate.
But when her best friend Tiff organises a surprise party, inviting the entire list of Lou's Facebook friends, she's faced with a new source of anxiety altogether: a room full of old college classmates who she hasn't spoken to in twenty years. And one person in particular she never expected to see again is there - her ex-boyfriend from college, the handsome and charismatic Oliver Dunmore.
When Oliver's wife Melissa goes missing after the party, everyone remembers what happened that night differently. It could be the alcohol, but it seems more than one person has something to hide.
Louisa is determined to find the truth about what happened to Melissa. But just how far does she need to look...?
One simple Facebook invitation unfolds into something both tragic and monstrous; a story of obsessive love, breath-taking deception and masterful manipulation.
About the Author
---
Sam Carrington lives in Devon with her husband and three children. She worked for the NHS for 15 years, during which time she qualified as a nurse. Following the completion of a Psychology degree she went to work for the prison service as an Offending Behaviour Facilitator. Her experiences within this field inspired her writing. She left the service to spend time with her family and to follow her dream of being a novelist.