Season 6 - Episodes 3 & 4 - A Butterfly Adventure
A Butterfly Adventure
Lauren, the Reading Bug and a new friend, Mari, are off on another fantastic journey, following the great monarch migration southward to reunite a tiny monarch with his family, and to reunite Mari with her grandparents for the Dia de los Muertos celebration. Join them to learn about the monarch's four stages of life and the important Mexican holiday.
Books Mentioned in this Podcast
Fiction: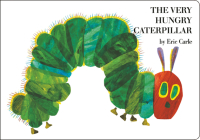 $10.99

ISBN: 9780399226908
Availability: In Our Warehouse - Expected arrival in 2-5 days
Published: World of Eric Carle - March 23rd, 1994
THE all-time classic picture book, from generation to generation, sold somewhere in the world every 30 seconds! Including a special feature, die cuts, this beautiful board book edition, perfect for teaching the days of the week, offers readers an interactive experience.
---

$5.99
Email or call for price.
ISBN: 9780736437660
Published: RH/Disney - October 10th, 2017
Despite his family's baffling generations-old ban on music, Miguel (voice of newcomer Anthony Gonzalez) dreams of becoming an accomplished musician like his idol, Ernesto de la Cruz (voice of Benjamin Bratt). Desperate to prove his talent, Miguel finds himself in the stunning and colorful Land of the Dead following a mysterious chain of events.
---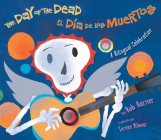 $7.99

ISBN: 9780823423811
Availability: In Our Warehouse - Expected arrival in 2-5 days
Published: Holiday House - June 1st, 2011
Follow two children as they celebrate their ancestors in this bilingual introduction to el Día de los Muertos-- the Day of the Dead! They prepare offerings of flowers, sugar skulls, and special bread, and make delicious foods to eat and share. By spreading marigold petals, they guide the dead home to join the festivities. After hours of singing, dancing, and reminiscing, it's time for bed.
---
Other Great Books for You to Explore:
READING BUG ADVENTURES
A Story Podcast from The Reading Bug