Season 4 - Episodes 3 & 4 - An Arctic Adventure
An Arctic Adventure
The Reading Bug's magic book bag is ready to whisk us away to the North Pole - at the very top of the globe - to see the amazing sights and animals there. But when a new friend arrives, the adventure takes an unexpected turn! Travel with Lauren and the Reading Bug on this spectacular journey!
Books Mentioned in this Podcast
Non-Fiction: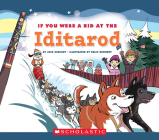 $7.95
Email or call for price.
ISBN: 9780531243114
Published: Children's Press - February 1st, 2018
Each March, the world's top sled dog teams gather in Alaska for the sport's biggest event: the Iditarod Trail Sled Dog Race. In this incredible race, mushers race their dog teams across more than 900 miles (1,448 kilometers) of rough Alaskan terrain. Readers (Ages 7-9) will learn about the Iditarod's history, rules, strategies, and much more.
---

$7.99

ISBN: 9780763666637
Availability: On Our Store Shelves Now
Published: Candlewick - September 10th, 2013
This lushly illustrated picture book celebrates the resilient wildlife and barren, beautiful landscapes of the Arctic Circle, tracing the awe-inspiring spring migration of millions of creatures to the Arctic and reminding the reader of the hardships and harmony of life in the wild.
---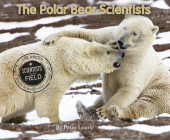 $10.99
Email or call for price.
ISBN: 9780544339064
Published: Clarion Books - January 27th, 2015
It is springtime in Alaska, and the U.S. Geological Survey team is gearing up for polar bear capturing. The scientists locate bears from a helicopter, tranquilize them, give them tattoo ID numbers and tags, and collect data such as height, weight, and body fat measurements and samples such as blood, hair, feces, and even teeth. For more than forty-five years, scientists have been capturing bears in order to get information. What has this information been telling scientists about polar bears and our changing global climate? Find out in this fascinating entry in the Scientists in the Field series!
---
Other Great Books for You to Explore:

$17.99
Email or call for price.
ISBN: 9781534406469
Published: Simon & Schuster Books for Young Readers - December 4th, 2018
---

$6.99

ISBN: 9780679883418
Availability: In Our Warehouse - Expected arrival in 2-5 days
Published: Random House Books for Young Readers - January 12th, 1998
---
READING BUG ADVENTURES
A Story Podcast from The Reading Bug